informXL License Updater – NEWSTAR, v2.0
Updated: May 24, 2021
Applicable to: informXL Analyzer and informXL Datamart, versions 4.0 and higher
Overview
informXL is subscription-based software and is licensed annually. Each year, when it comes time to renew your subscription, you will need to run the informXL License Update app. This app allows for click-through review and acceptance of the latest license agreement and updates your subscription expiration date.
License Update Instructions
Windows Start Menu
Select the informXL License Update application from the menu.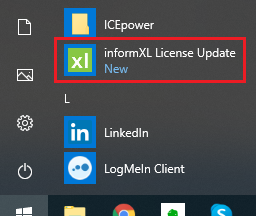 Enter your Activation Code and Validate Code; review, accept and update your license.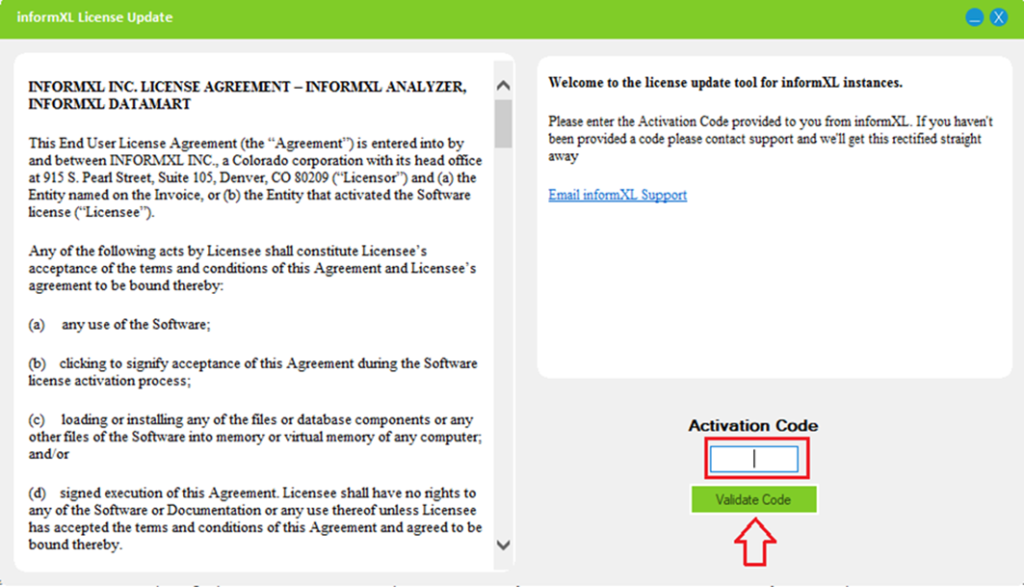 Contact our Support Team with any issues you experience updating your subscription.